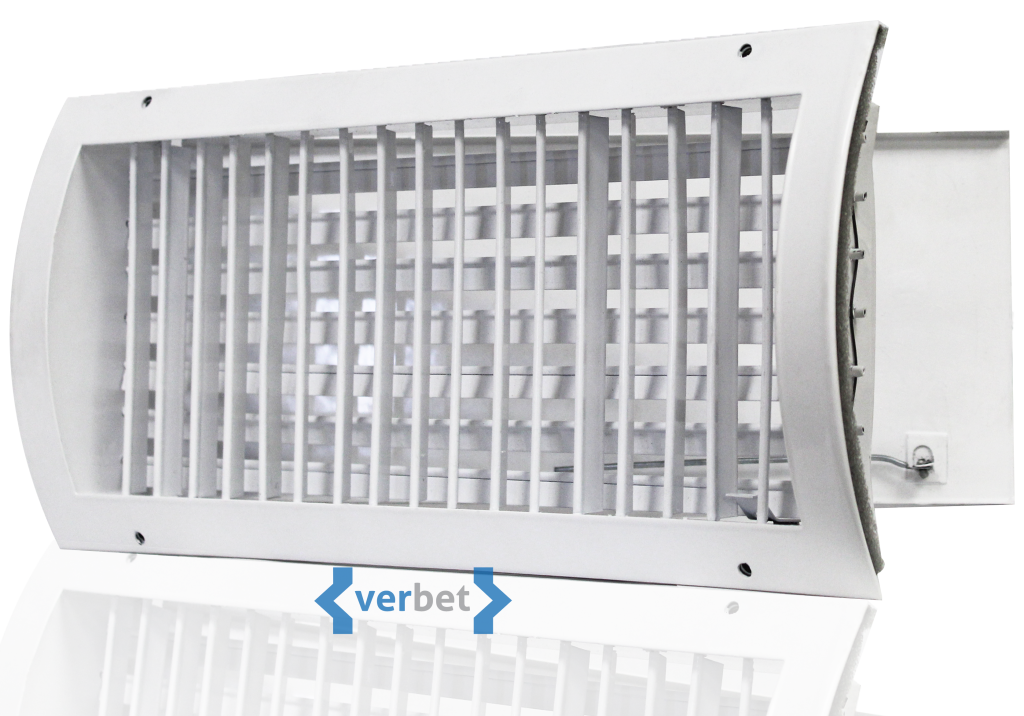 Catalog
DESCRIPTION: Double damper steel grille for air injection with individually adjustable straight fins, vertical to the front and horizontal rear.
The grille face is curved to adjust into the diameter of the duct. Includes fasteners for fixing, deflector and seal on the frame to prevent
air leaks.
MATERIALS: Steel or Aluminum. FINISHES: Electrostatic powder paint – standard color white (options in gray and black matte)
AVAILABLE SIZES: Available in sizes from 8 «X 4» to 36 «X 12».
APPLICATIONS: Designed to mount in a circular duct without the need for bushings.